Welcome!
This site is the source for news and information about my work as an author, both current and future.
I love books. They're windows into the minds of other people. Books let you be in distant places without actually going there. You can even travel in time.
All six novels in my historical fiction Evan Ross Series are now available. If you want to learn more go to The Evan Ross Series.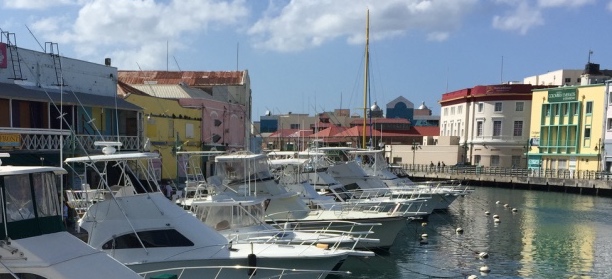 The Christmas Cafe and The Stick Bug Stories
I have other projects which are not historical fiction if you have interest. If you want to learn more go to The Christmas Cafe and to The Stick Bug Stories.
New Projects
And now I'm getting down to work on some new projects. Sorry, this will take a while. Enjoy this photo of the Careenage in Bridgetown, Barbados in the meantime. Barbados is one of the wonderful settings I've used in past. You never know, it may just appear in a future work coming soon.