Welcome!
This site is the source for news and information about my work as an author, both current and future.
I love books. They're windows into the minds of other people. Books let you be in distant places without actually going there. You can even travel in time.
The first three novels in my historical fiction Evan Ross Series are out there! If you want to learn more go to The Evan Ross Series.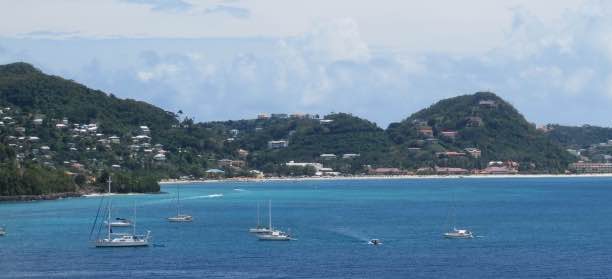 The Sugar Rebellion
And now I'm getting down to work on The Sugar Rebellion, the fourth book in the series. Sorry, this will take a while. Enjoy this shot of the Caribbean island of Grenada in the meantime. A great place to set a historical fiction novel, don't you think?
Update - watch for its release May or June 2018!